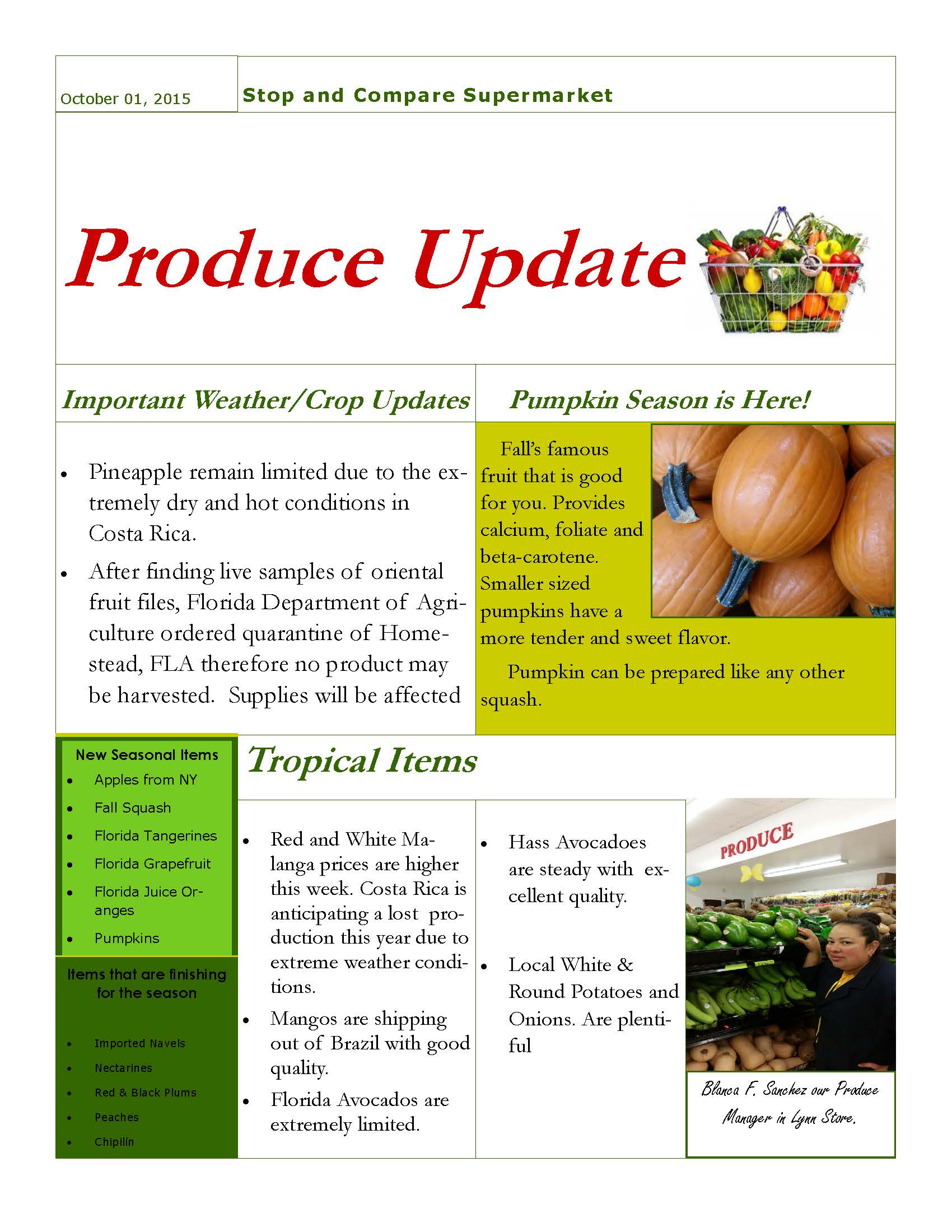 Important Weather/Crop Updates
Pineapple remain limited due to the ex-tremely dry and hot conditions in Costa Rica.
After finding live samples of oriental fruit files, Florida Department of Agri-culture ordered quarantine of Home-stead, FLA therefore no product may be harvested. Supplies will be affected.
Pumpkin Season is Here!
Fall's famous fruit that is good for you. Provides calcium, foliate and beta-carotene. Smaller sized pumpkins have a more tender and sweet flavor. Pumpkin can be prepared like any other squash.
Tropical Items
Red and White Malanga prices are higher this week. Costa Rica is anticipating a lost production this year due to extreme weather conditions.
Mangos are shipping out of Brazil with good quality.
Florida Avocados are extremely limited.
Hass Avocados are steady with excellent quality.
Local White & Round Potatoes and Onions. Are plentiful
New Seasonal Items
Apples from NY
Fall Squash
Florida Tangerines
Florida Grapefruit
Florida Juice Oranges
Pumpkins
Items that are finishing for the season
Imported Navels
Nectarines
Red & Black Plums
Peaches
Chipilín