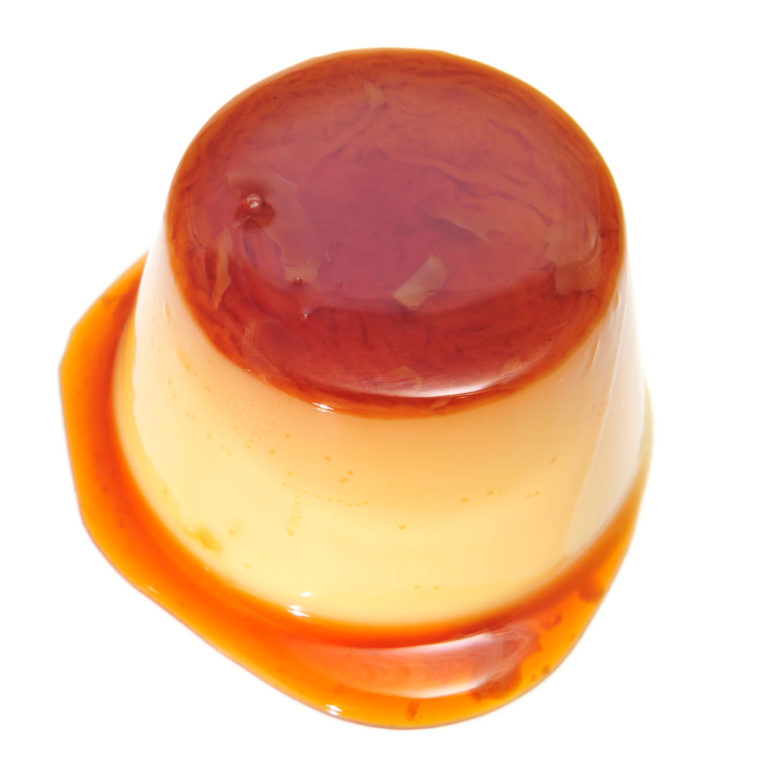 This is the traditional Cuban Flan recipe, a delicious, very sweet and rich dessert, made with caramel, eggs and milk (you can use condensed and evaporated milk). There are variations; may add coconut, dulce de leche, guava, cream cheese, and other toppings. It is very easy to make so follow the recipe you will not want to buy one of those sold in the market anymore!
INGREDIENTS.
• ½ cup sugar
• Squeeze of lemon juice
• 1 (14 oz.) can sweetened condensed milk
• 1 can of water
• 1 tablespoon Vanilla extract
• 1 whole egg, lightly beaten
• 4 egg yolks, lightly beaten
• Cinnamon
PREPARATION.
Caramel Coating:
1) Heat the sugar with a few drops of water in a small saucepan with a squeeze of lemon juice and let it cook but do NOT stir. Move the pan around until it gets to a nice golden brown.
2) Pour the caramelized sugar into your mold, moving the mold around to coat the bottom and sides if you wish.
3) Set it aside and let it cool completely. It will feel smooth and hard, like glass.
Flan:
1) Preheat oven to 350 degrees. In a mixer or blender (I use the mixer because I make a lot!), mix together the condensed milk and water until it's completely well blended.
2) Add the beaten eggs and the vanilla.
3) Sift as you pour into the caramelized mold. (you're sifting out any large pieces of egg white)
4) Sprinkle with cinnamon.
5) Cover tightly with aluminum foil.
6) Put your flan into an ovenproof dish or baking pan and fill with hot water to about half-way up the sides, or as high as you can go without spilling hot water on yourself. Bake for 45 minutes at 350 degrees F, or until a toothpick inserted in the center comes out clean. Keep an eye on the level of water – it can easily evaporate.
7) Remove from oven and water bath and let it cool completely. Then refrigerate to chill.
8) Chill for at least one hour before serving.
9) Run a knife around the edge, place on a serving platter (large enough to hold the caramel) and invert.